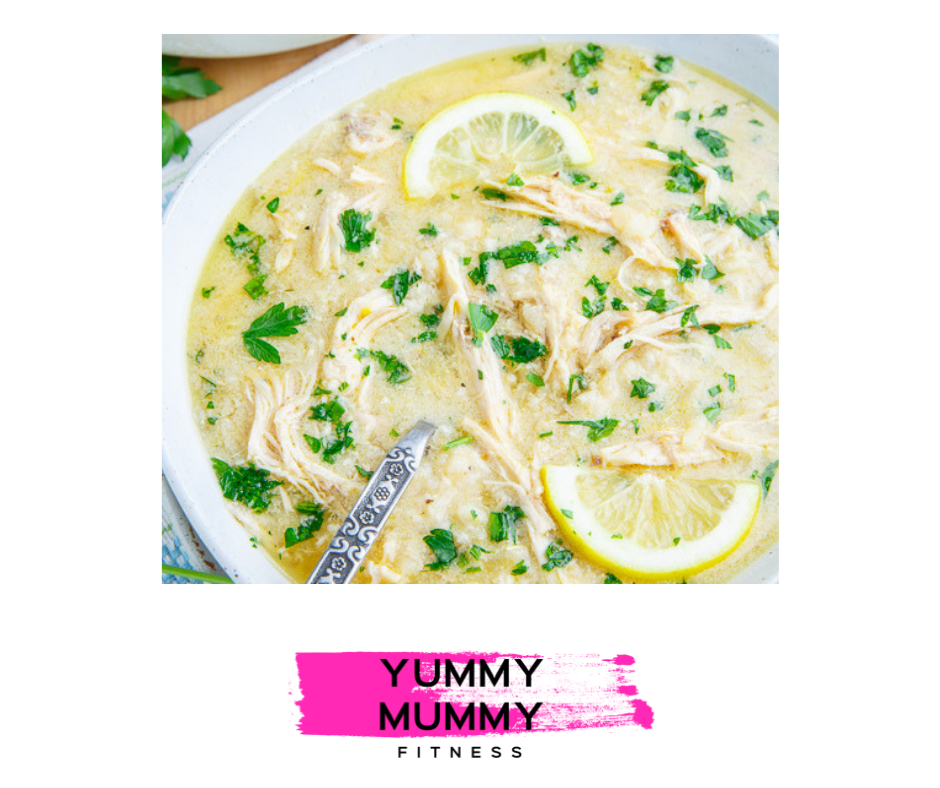 08 Aug

Avgolemono Slow Cooker Soup

Serves 4-6

Calories per serve: 270cal for 6 serves

or 405cal for 4 serves

Time to make: 10 min prep 6 hours cook

GF (DF) F

 

INGREDIENTS

• 600g chicken breast fillets

• 1.25 litres chicken stock

• 2 dried bay leaves

• 2 garlic cloves, crushed

• 2/3 cup medium-grain brown rice

• 2 eggs

• 1/4 cup lemon juice

• 80g marinated feta in oil, crumbled (optional)

• 1/4 cup chopped fresh flat-leaf parsley leaves

• Lemon zest, to serve

 

DIRECTIONS

1. Place the chicken, stock, 3 1/2 cups water, bay leaves, garlic and rice in a slow cooker. Cover with lid. Cook on LOW for 6 hours (or HIGH for 3 hours) or until chicken is tender.

2. Using tongs, transfer chicken to a heatproof bowl. Using 2 forks, shred chicken. Remove and discard bay leaves.

3. Whisk eggs and lemon juice together in a bowl. Gradually add 1/2 cup of the hot stock mixture to eggs, whisking until combined. Return ¾ of the chicken to the soup. Stir in egg mixture. Cook, stirring, on HIGH for 5 minutes or until soup whitens and thickens slightly. Season with salt and pepper.

4. Ladle soup among serving bowls. Top with remaining chicken, feta in oil, parsley and lemon zest. Serve.