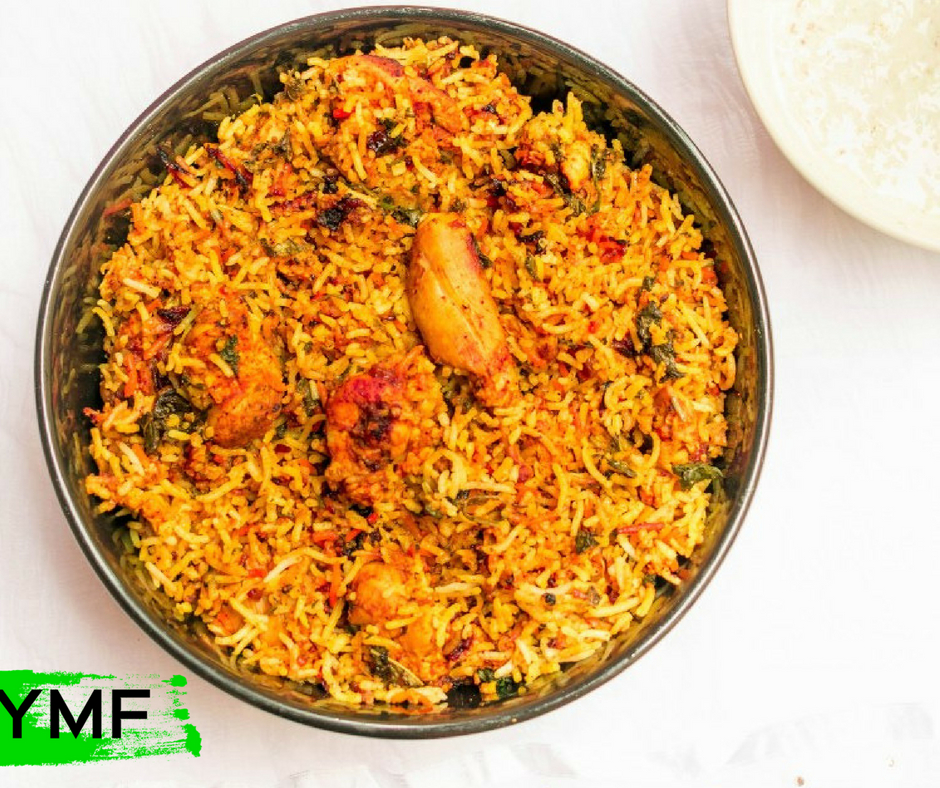 24 Jul

Chicken Biryani

Calories per serve: 425cal for 6 serves; 630 for 4 serves
400g

Chicken thighs, skinned and boned

3 tablespoons peanut oil (or light olive oil)

1 brown onion, thinly sliced

2 cloves garlic, finely chopped

2 cups (400g) un-cooked Basmati rice, wellwashed and drained

700ml Chicken stock, warmed

1 tablespoon tomato paste

1 cup (150g) Frozen peas, thawed

freshly ground black pepper

coriander leaves for serving (optional)
2 brown onions, thinly sliced
Preheat the oven to 160°C.

Slice each chicken portion into 4, across the grain of the meat. Set aside.

Place a large casserole dish (use a dish that is suitable for stove top and oven, or transfer to ovenproof dish if you don't have one) over moderate heat and add three Tbsp of oil. Add curry powder and fry briefly until the curry powder has darkened in colour. Add the onion, garlic and carrot.

Mix well and fry gently for 5 minutes. Turn the heat up and add the chicken. Mix well, and fry for 5 minutes or until the chicken is browned and sticking to the bottom.

Add the rice, mix well and cook for 5 minutes.

Carefully add the stock (it might spit), tomato paste and peas. Mix well, scraping the bottom with a wooden spoon. Season well with salt and pepper.

Bring the mixture to the boil, cover, and place in the oven for 30 minutes.

OPTIONAL: Fried Onions: Meanwhile, put enough oil in a wide pan over moderate heat so the oil is 3cm deep. You can tell the oil is hot enough when a piece of bread bubbles and fries immediately. Add the remaining onions in batches (don't crowd the pan) and fry each batch until the onions are crisp and golden. Drain on paper towels. Set aside.

Remove the biryani from the oven and rest, covered, for 10 minutes.

Serve the biryani sprinkled with fried onions and coriander.