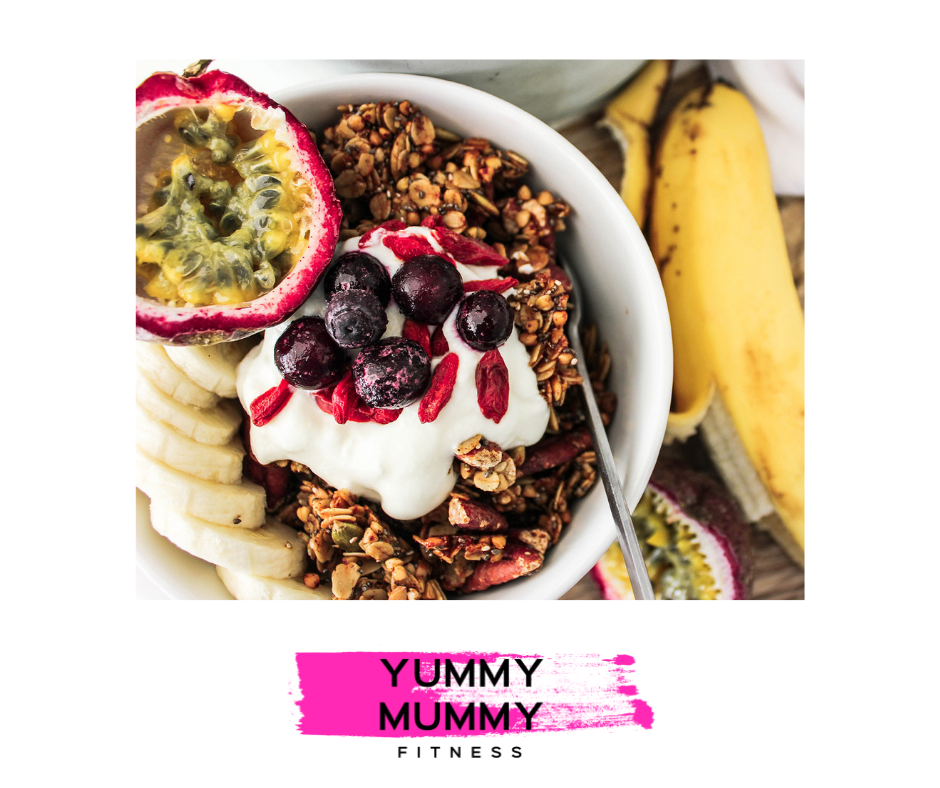 08 Aug

Buckwheat and Date Granola

Makes 10 cups

Calories per 1/2 cup: 260cal

Time to make: 6 mins prep 1:20 cook

GF DF V

 

INGREDIENTS

• 500g packet raw buckwheat

• 14 (200g) medjool dates, pitted, chopped

• 2 tablespoons honey

• 1 tablespoon finely grated orange rind

• 1/2 cup (125ml) orange juice

• 1 1/2 teaspoons ground cinnamon

• 1 1/2 cups (150g) gluten-free quinoa or rice flakes

• 165g packet seed mix (pepitas and sunflower kernels)

• 1 cup (225g) natural almond kernels, roughly chopped

• 1 tablespoon plain olive oil

• 1 cup (120g) dried cranberries

• 1/2 cup (60g) dried apricots, chopped

 

DIRECTIONS

1. Place buckwheat in a large glass or ceramic bowl. Cover with water. Stand for 4 hours or overnight, if time permits. Drain well. Place on a large tray lined with paper towel. Pat dry with paper towel.

2. Preheat oven to 150C/130C fan-forced. Line 2 large baking trays with baking paper.

3. Place the dates, honey, orange rind and juice, and 1/2 cup water in a small saucepan over medium heat. Bring to the boil. Reduce heat to low. Simmer for 4 to 5 minutes or until mixture is thick and pulpy. Remove from heat. Stir in cinnamon. Cool for 10 minutes. Using a stick blender, blend mixture until smooth.

4. Combine buckwheat, quinoa flakes, seed mix and almonds in a large bowl. Add date mixture and oil. Stir until well combined. Divide buckwheat mixture evenly between prepared trays, spreading with the back of a spoon. Bake, stirring every 10 minutes, for 1 hour 10 minutes or until golden and dry. Remove from oven. Add cranberries and apricots. Stir to combine. Cool completely on trays. Store granola in an airtight container for up to 2 weeks.