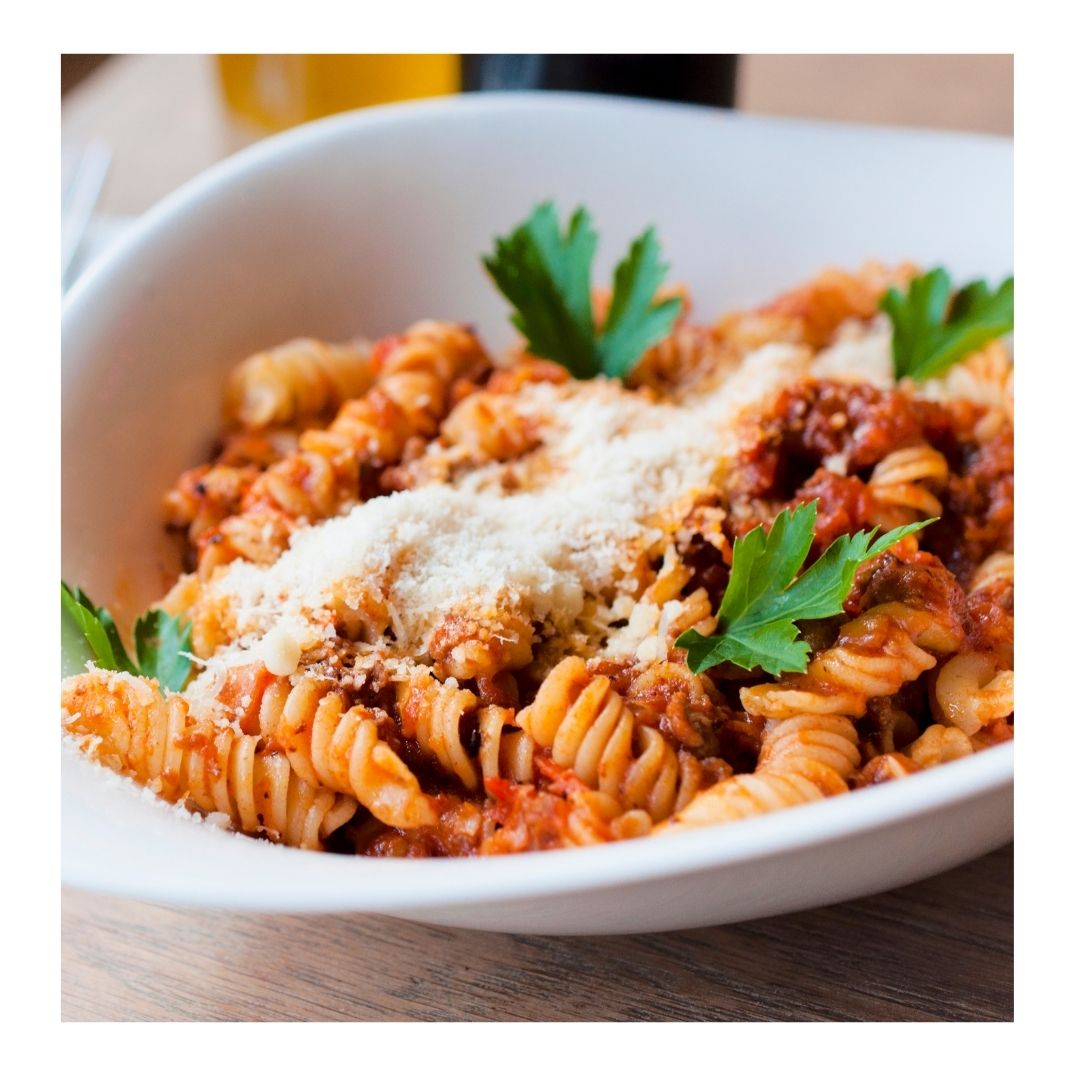 13 Apr

Hamburger Pasta (Family Meal Plans)

This dish is absolutely divine and a firm family favourite! It is one of the recipes from our 6 week Family Meal Plans available here www.yummymummyfitness.co.nz/product/meal-plans

Try it and I hope you enjoy it as much as we all do 🙂 

(20min Meal)

Serves 5

Cals per serve 400

Ingredients:

300g uncooked macaroni

1 tbsp EVOO (extra virgin olive oil)

450g ground beef

1 onion, chopped

½ tsp salt

Pinch chili pepper flakes (optional as spicy)

½ teaspoon celery seed (if available, can leave out if not)

400g canned diced tomatoes

2 tbsp Worcestershire sauce

¼ cup chopped fresh parsley

Salt and pepper to taste

Instructions:
Cook pasta as per packet instructions.

Add EVOO to a pan on high heat. Add beef and stir occasionally until it is browned.

Add onions and toss to combine. Cook until onions are soft (about 5mins).

Add spices and pour in canned tomatoes. Add Worcestershire sauce and stir to combine. Simmer for 5mins.

Drain cooked pasta and reserve half a cup of pasta cooking water! Mix pasta and parsley into the sauce and cook for another 5mins. Add some of the pasta cooking water if the dish is too dry until you get your preferred consistency.

Divide between plates, add freshly ground black pepper and salt to taste and enjoy!