22 Sep

Improve your health with these delicious recipes!

Do you ever feel tired, sluggish, bloated, get skin break outs and just generally feel 'unwell'?

Eating a whole plant based diet has given me the biggest health benefits. I know that when I eat this way I am full of energy, my skin is clear, I manage my weight without thinking about it and I never feel bloated!

Here are a few recipes you can try that are a huge hit with my family. I hope you enjoy them 🙂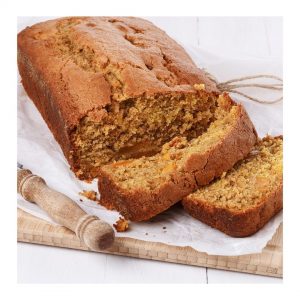 Pumpkin and Apple Breakfast Bread
Serves 6 @ 214 cals per serve
OMG so moist and SOOOO easy to make!!!!!!
2 cups SR wholemeal flour
1/2 cup unsweetened apple puree
1 cup (120g) pumpkin, grated
1/2 cup reduced-fat milk of your choice (I used dairy free)
2 tbsp (30g) flaked almonds (optional)
2. Line a loaf tin with baking paper
3. Place all ingredients in a bowl and mix well
4. Pour mixture into loaf tin and sprinkle with almonds (if using)
5. Bake for approx 45 mins until skewer comes out clean
7. Delicious served with a Tbsp yoghurt.
Can freeze slices individually wrapped for easy grab and go breakfast or refrigerate for 3-4 days!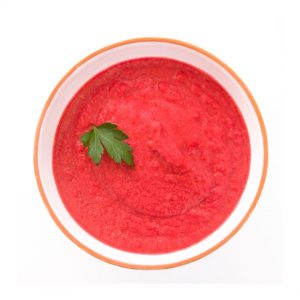 Super easy and delicious veggie soup
Serves 4
INGREDIENTS
1 onion, chopped
400g roasted pumpkin
1 roasted beetroot
1tsp seasoning (I used Moroccan, salt & black pepper)
4 cups veg stock
DIRECTIONS
1. Bring to boil then simmer for about 15 mins to let flavours infuse.
2. Blitz up with hand blender. Add a dash of cream (optional) and blitz again.
3. Season & serve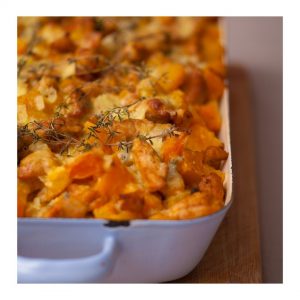 Calories per serve: 350cals
1 1/2 cups liquid vegetable stock
4 cups pumpkin, diced (peeling is optional)
1/2 cup mixed nuts finely chopped
1 cup edam cheese, grated
1. Heat ovenproof casserole dish over medium-high heat.
3. Add oil and onion and cook for 1-2mins until softened. Add garlic and cook for 30s.
4. Add rice, stirring for a minute before adding stock.
5. Bring to boil then add the pumpkin, reduce to simmer, cover and cook for 25mins until rice and pumpkin are cooked.
6. Scatter nuts and cheese over top of rice and place in heated oven, uncovered, for 5-10mins until cheese is golden and bubbling.
This will keep for about 4 days in fridge or 3 months in freezer.
If you try them, let me know if you enjoy them 🙂