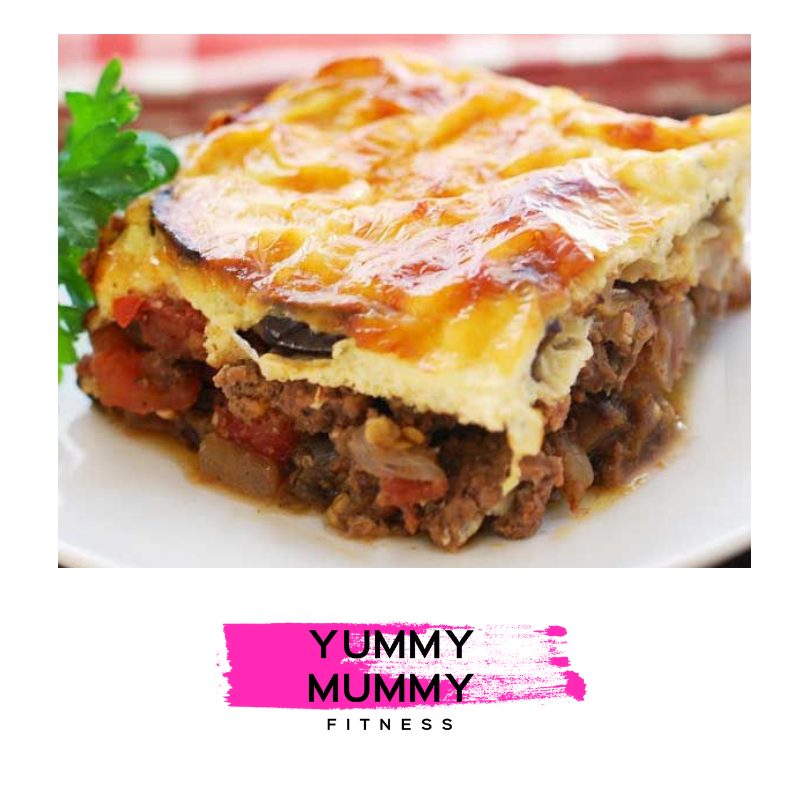 27 Apr

Lamb Moussaka

Serves 4-6

Calories per serve: 330cal for 6 serves

Time to make: 1 hour

GF (DF) V F

 

INGREDIENTS

                •             1 tablespoon plain olive oil

                •             1 red onion, finely diced

                •             1 large carrot, finely diced

                •             2 cloves garlic, crushed

                •             500g lean lamb mince

                •             2 tablespoons tomato paste

                •             400g can chopped tomatoes

                •             2 eggplants/aubergine, trimmed, cut in 1/2cm-thick slices

                •             1 cup (250g) reduced-fat Greek yoghurt (DF yoghurt)

                •             1 egg

                •             1/3 cup crumbled feta (DF cheese)

DIRECTIONS
Heat 1/2 oil and cook onion and carrot over a medium heat, stirring occasionally, for 6-7 minutes until vegetables are soft. Add garlic and cook for 1 minute.

Add mince and cook, breaking up with a wooden spoon, for 5 minutes. Drain any excess fat from pan. Add tomato paste, stirring, for 1 minute, then add tomatoes. Bring to the boil then reduce heat to low and simmer for 10 minutes or until thick. Season to taste and remove from heat.

Meanwhile, heat remaining oil in a large chargrill pan or frying pan over a high heat. Chargrill eggplants, in batches, for 2 minutes each side until lightly charred and tender.

In a small bowl whisk yoghurt, egg and feta until well combined. Season to taste.

Spoon one-third of the lamb mixture into the base of a 1.5-litre (6-cup)-capacity ovenproof dish. Top with one-third of the eggplant slices to evenly cover lamb. Repeat with another 2 layers of lamb and eggplant. Spread yoghurt topping over the top layer of eggplant and bake for 35-40 minutes until topping is golden brown.
Veggie Option:  Replace the lean lamb mince with a tin of Brown lentils or Chickpeas or 1/2 and 1/2 of each.