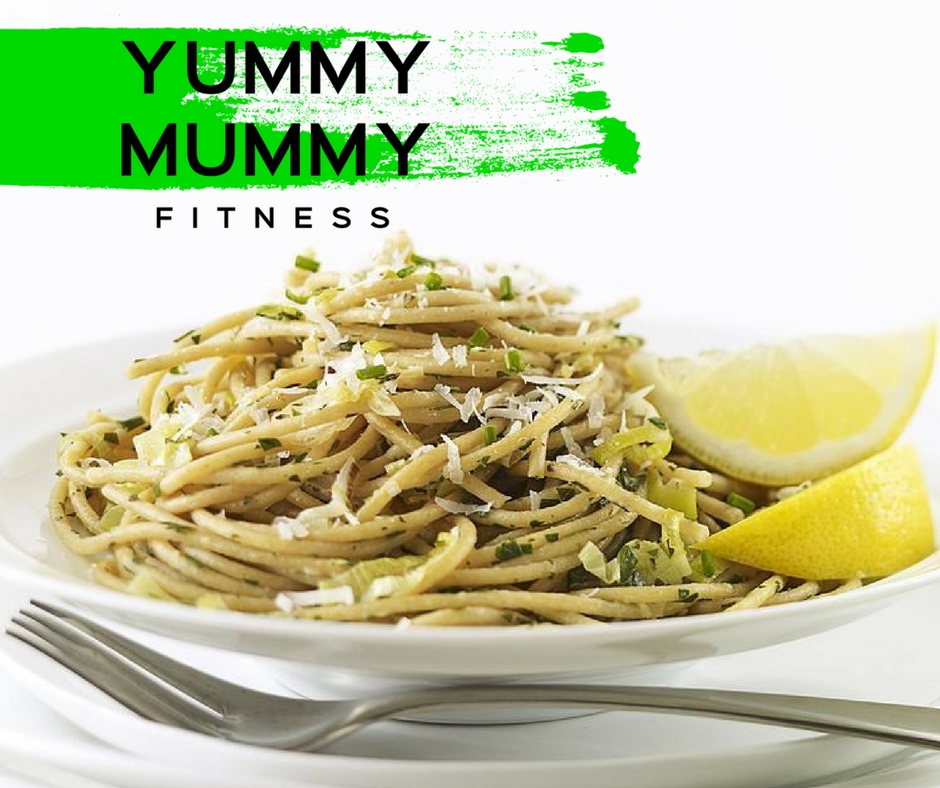 03 May

Leek & Lemon Linguine

Calories per serve: 350cal
250g wholemeal spaghetti (GF make with GF pasta)

2 large lemon, plus lemon wedges for garnish

1 medium leek (white and pale green parts only), thinly sliced and rinsed well

1 tablespoon extra-virgin olive oil

1/2 cup chopped flat-leaf parsley, divided

1 Teaspoon freshly ground pepper

4 tablespoons finely grated Parmesan cheese, divided (optional for DF)
1
Cook pasta in a large pot of boiling water until just tender or according to package directions. Reserve 1 cup of the cooking liquid and drain the pasta in a colander.
2
Meanwhile, finely grate lemon zest and squeeze the juice from the lemon; set the juice aside. Pat leek slices dry. Heat oil in a large nonstick skillet over medium-high heat. Add the leek, the lemon zest, 1 tablespoon parsley, garlic, salt and pepper. Cook, stirring frequently, until the leek is lightly browned and softened, about 6 minutes.
3
Add the pasta, 1/2 cup of the reserved cooking liquid, the reserved lemon juice and the remaining parsley to the pan. Cook, stirring constantly, until the liquid is mostly absorbed, 30 seconds to 1 minute. Add the remaining cup liquid, if desired. Remove from the heat. Discard the garlic. Toss the pasta with 1 tablespoon Parmesan and 2 tablespoons chives. Transfer to a serving bowl or bowls; sprinkle with the remaining 1 tablespoon Parmesan and 2 tablespoons chives and serve with lemon wedges, if desired.