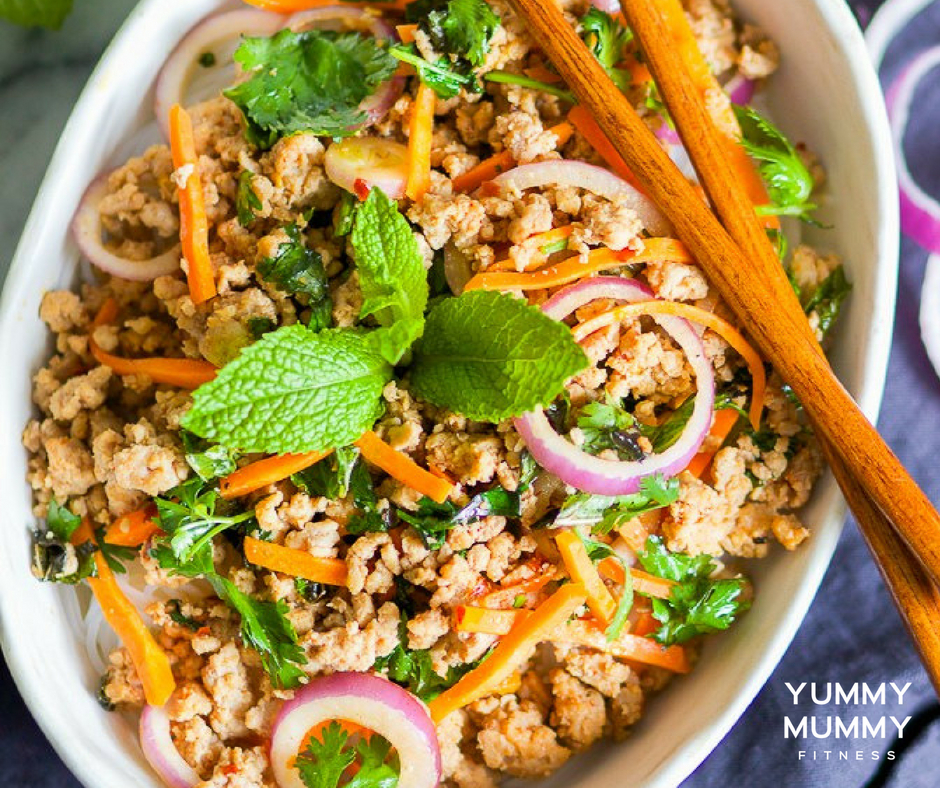 18 Jul

Pork or Chicken Larb Noodle Stir Fry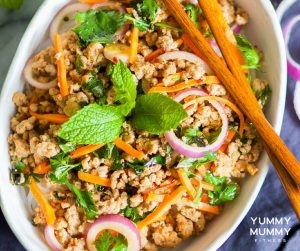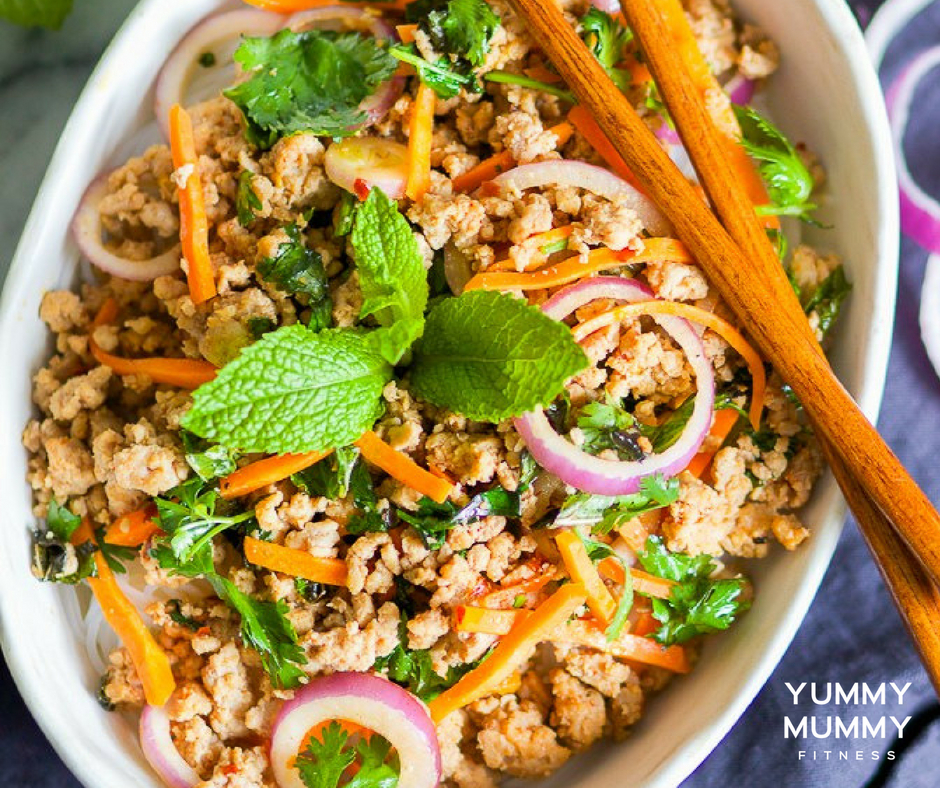 • 1 tablespoon peanut oil (can use any other oil)
• 350g Pork mince or Chicken mince
• 1 tablespoon grated fresh ginger
• 2 garlic cloves, crushed
• 2 tablespoons Kecap manis
• 1/4 cup (60ml) lime juice
• 1 (100g) red onion, cut into thin wedges
• 1/2 cup (13g) mint leaves
• 1/2 cup (13g) coriander leaves
• 2 tablespoons crushed peanuts (optional)
• Sweet chilli sauce to serve
1. Place the noodles in a large heatproof bowl. Cover with boiling water. Stand for 2 mins. Drain.
2. Meanwhile, heat the oil on a wok or large frying pan over high heat. Add the mince. Cook, stirring with a wooden spoon to break up any lumps, for 6 mins or until golden brown. Add the ginger and garlic and cook for 1 min until fragrant. Add the kecap manis, lime juice and soy sauce and stir to combine.
3. Add the noodles and cook for 1 min or until heated through. Remove from heat and stir in the onion, mint and coriander. Serve the stir-fry topped with peanuts and drizzled with sweet chilli sauce.