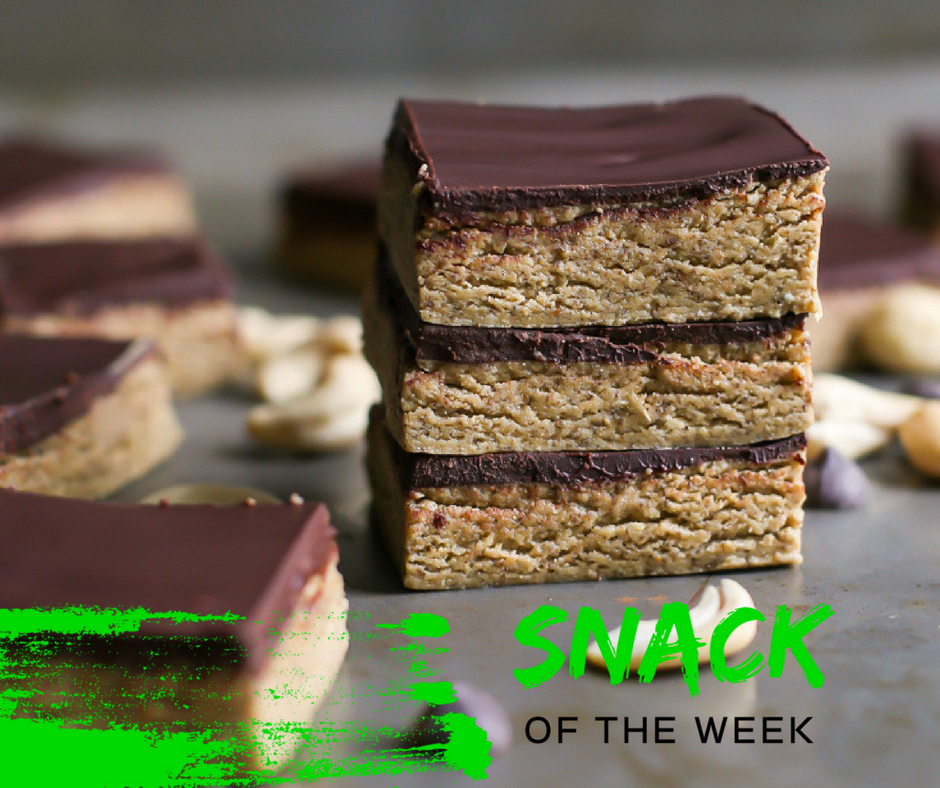 09 May

Peanut Butter Squares

Peanut Butter Squares

Serves: 20

Calories per serve: 100cal

Time to make: 60 mins

GF V
3/4 cup (75 g) almond meal

2 tbsp pure maple syrup

2 tbsp cacao powder

1 tbsp coconut oil

1/8 tsp vanilla extract

sea salt, to taste
1/2 cup (130 g) peanut butter

3 tbsp pure maple syrup

1 tbsp coconut oil

sea salt, to taste
1/4 cup (30 g) cacao powder

1/4 cup (60 ml) coconut oil

2 tbsp pure maple syrup

sea salt, to taste
Line a square baking pan with parchment or wax paper.

Combine all ingredients for the base in a medium bowl. Mix well until a dough is formed. If you need to add a small amount of maple syrup to make it less dry, you can do so.

Place the dough into the pan, pressing down lightly so it is firm – you want the base to be solid so use your hands to press down evenly.

Place in freezer to set while you make the peanut butter filling.

Rinse the bowl, and now combine all of the peanut butter filling ingredients into the bowl. Once combined and creamy, pour on top of the chocolate base and return the pan to the freezer.

Clean the same bowl if you wish, and then add the chocolate topping ingredients together. Mix well until all clumps are gone. You should have a silky chocolatey sauce.

Pour it over the peanut butter layer, add more salt to the top and then place pan back into the freezer for 30 minutes – 1 hour.

When ready to serve, cut into 20 small squares. Store in the freezer for up to 5 days (if they last that long).
NOTE: Can use Cocoa instead of Cacao