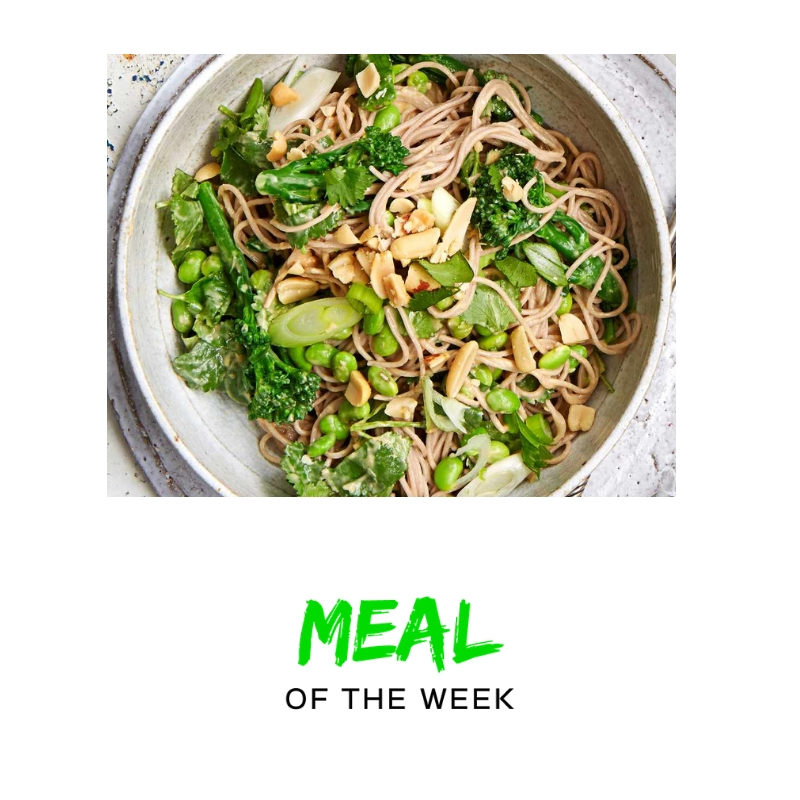 12 Feb

Peanut Noodles

I m a huge fan of quick meals that are super tasty! This is one of my favourite quick lunches but makes a great dinner too! I hope you like it 🙂

Peanut Noodles

Serves 4

Calories per serve 350

Time to make: 15 mins

(GF) V V+

INGREDIENTS
200g soba noodles, uncooked (GF)
2 spring onions, sliced
1 cup edamame beans, frozen, defrosted.
1 cup broccoli, cut into florets.
½ cup cucumber sliced
2 tablespoons peanut butter
2 tablespoons sweet chilli sauce
¼ teaspoon garlic powder
¼ teaspoon ground ginger
2 tablespoons rice vinegar
1 teaspoon soy sauce (tamari GF)
Sriracha/hot sauce (optional)
DIRECTIONS
Cook noodles according to package instructions, rinse under cold water in a colander, and chill in the fridge for a few minutes if you can.
Meanwhile, whisk peanut sauce ingredients together. Taste, adding more soy sauce (or tamari, or coconut aminos), garlic, onion, or hot sauce as desired.
Stir fry the edamame and broccoli in a wok.
Toss noodles with sauce, then stir in spring onion.
Enjoy <3 And remember to tag us in a photo when you make this!!!!