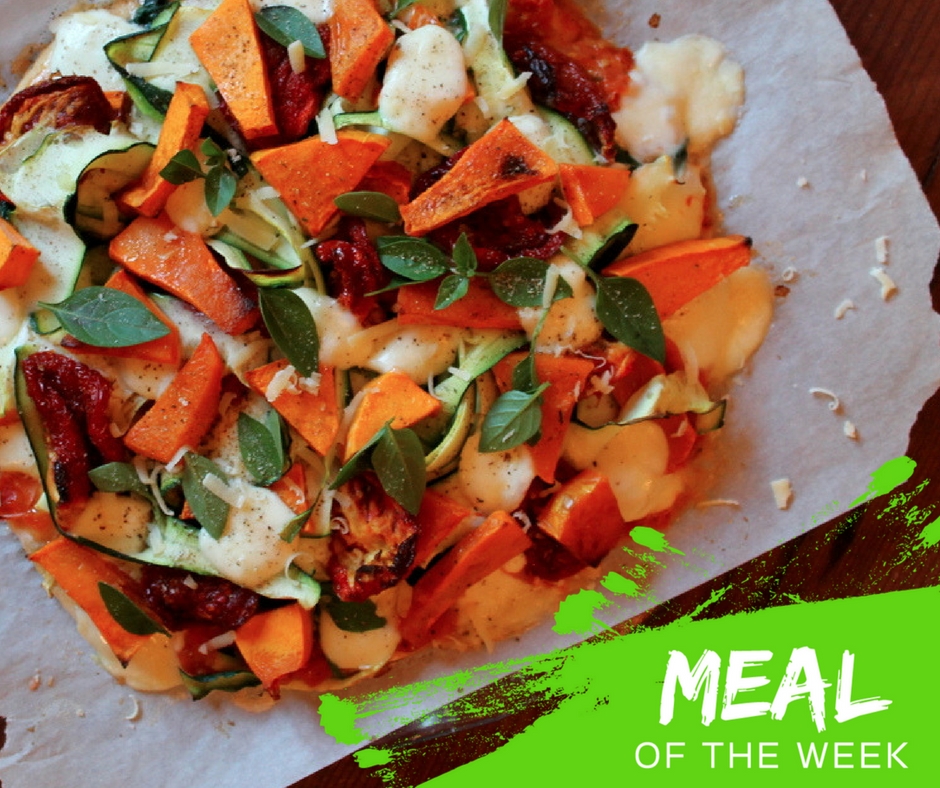 08 Apr

ROAST PUMPKIN & CAPSICUM, FETA AND SPINACH PIZZA

Is Friday night pizza night in your household? Well don't miss out, try these amazing mini pizzas! I promise they are delish 
🍕
😋
💕
ROAST PUMPKIN & CAPSICUM, FETA AND SPINACH PIZZA
Makes 4 Pizzas
Calories per pizza: 345cal
Time to make 20 mins
INGREDIENTS
200g Roast Pumpkin
1/2 (100g) Roast Capsicum
1/4 (50g) Roast Red Onion
50g Feta Cheese, crumbled
1/2 (60g) bag Baby Spinach or Rocket
100g Edam Cheese, grated
1 pot (140g) Pizza Sauce
4 Wraps or 8 Pita pockets (to make mini ones)
DIRECTIONS
Preheat oven 200C
Lay wraps on baking paper on oven trays or a pizza tray
Spread pizza sauce evenly on each wrap.
Sprinkle a little edam cheese about 1/2
Sprinkle vegetables, pumpkin, capsicum, onion
Sprinkle Feta cheese
Sprinkle the rest of the Edam
Bake in the oven for about 10-15mins checking after 10. Take out when the cheese is golden and melted.
Sprinkle with spinach or rocket and serve.
For more info on our meal plans visit 
⬇
www.yummymummyfitness.co.nz/meal-plans