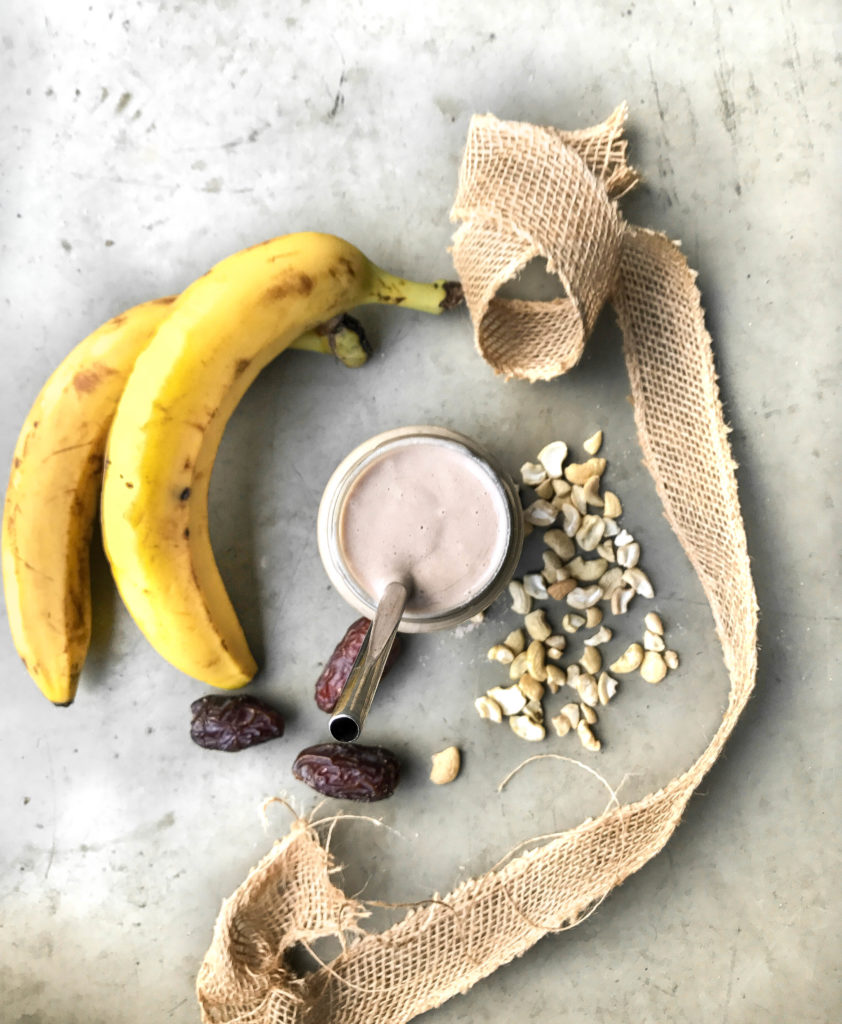 22 Jun

Salted Caramel Smoothie

Salted Caramel Smoothie
Serves: 1
Calories per serve: 330
Time to make: 5 mins
GF DF V V+

INGREDIENTS
– 1 cup (250ml) coconut milk
– 1 frozen banana
– 2 dates
– pinch of salt
– 1 large handful of ice

DIRECTIONS
Remove the pits in the dates.
Add all the ingredients into the blender.
Blend on high for 45-60 seconds or until smooth and enjoy!