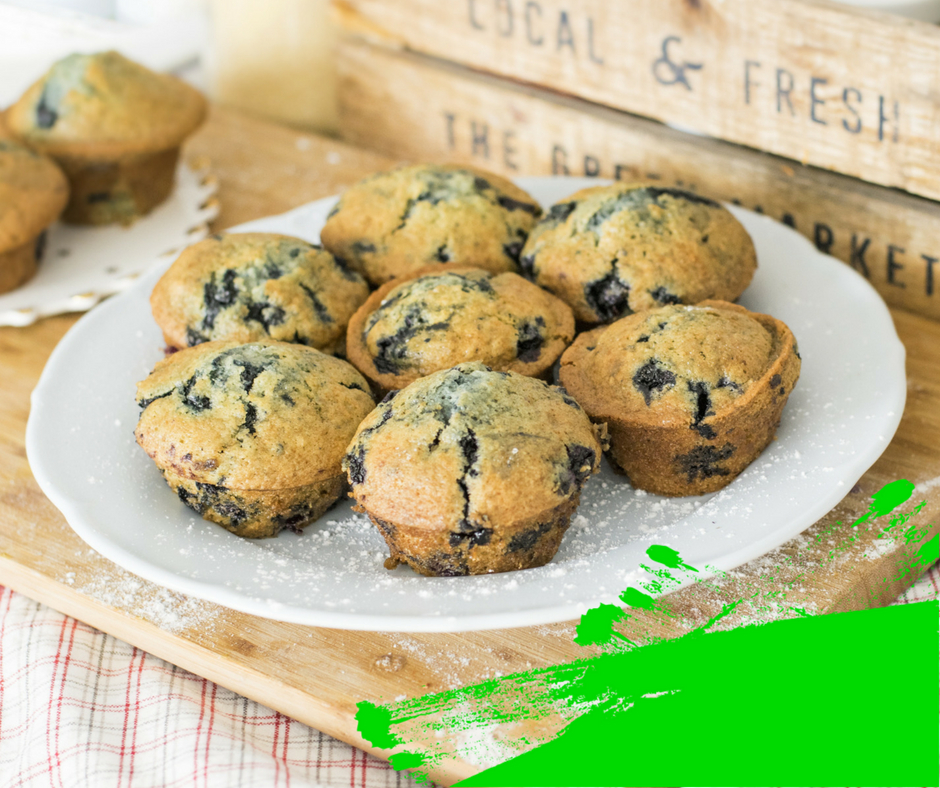 21 May

Ideas for Shared Morning Tea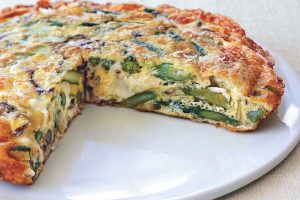 Vegetable Frittata
Calories per serve: 80cal
Time to make: 10 mins prep 20 mins cook
INGREDIENTS
Olive oil

200g Sweet Potato, peeled, cut into 1cm pieces

120g green round beans, trimmed, halved

80g (1/2 cup) frozen peas

1 shallot, trimmed, thinly sliced

125ml (1/2 cup) Milk (Non Dairy Milk if DF)

4 eggs, lightly whisked

35g (1/3 cup) coarsely grated cheddar (DF optional)
DIRECTIONS
Preheat grill on medium-high. Grease a 20cm (base measurement) non-stick ovenproof frying pan with oil. Heat over medium heat. Cook sweet potato, stirring, for 3-4 minutes or until slightly softened. Add beans. Cook, stirring, for 1 minute. Add peas and cook for a further minute or until beans and peas are tender. Stir in the shallot and season with salt and pepper.

Whisk milk, egg in a jug. Pour over vegetables. Tilt to evenly distribute egg. Reduce heat to medium-low and cook for 8 minutes or until almost set.

Top with the cheddar. Cook under grill for 3-5 minutes or until golden.

This recipe is easily doubled. 
Wrap Pizzas
Calories per serve: 150cal (for basic tomato, cherry tomato and onion pizza)
Time to make: 10 mins prep 10-12mins cook
INGREDIENTS
1 Wrap

1/4 cup grated cheese (mozzarella or edam or vegan of your choice)

5 cherry tomatoes halved

1 tablespoon pizza sauce/paste

1-2 slices Red Onion, thin

Fresh Basil leaves (optional)
OPTIONAL ADDITIONS
Peperoni, salami, Ham, Chicken, Prawns

Feta, Parmesan

Pineapple, Apricot, Cranberries

Veggies: Mushrooms, Capsicum, Broccoli, Zucchini, Spinach, Cooked Pumpkin or Sweet Potato
DIRECTIONS
Preheat oven to 180C

Place wrap on baking tray, spread with pizza sauce/paste and sprinkle with half of the cheese.  Top with cherry tomatoes, red onion and your choice of optional additions and sprinkle with the rest of the cheese.

Bake in the oven for 10-12 minutes, until the edges are crisp and the cheese has melted. Remove from the oven and top with fresh basil leaves. Fold into wrap or cut as is. 
Blueberry Muffins
Calories per serve: 200cal 
Time to make: 10 mins prep 35 mins cook
INGREDIENTS
 ½ cup soy or almond milk

1 teaspoon apple cider vinegar

1 cup plain flour

1 cup whole wheat flour

¼ teaspoon salt

1 tablespoon baking powder

1 teaspoon baking soda

½ cup softened vegan butter or ⅓ cup plain olive oil

½ cup raw cane sugar

2 eggs

1 teaspoon vanilla extract

1 tablespoon lemon zest

1 cup frozen blueberries DO NOT THAW
DIRECTIONS
Heat oven to 200C and grease and line a muffin tin with paper liners. For big-topped muffins, line 8 standard-size muffin cups with paper liners. For standard-size muffins line 12.
In a small bowl or mug combine non-dairy milk of choice and apple cider vinegar. Set aside.
Sift or whisk together all purpose flour, whole wheat flour, salt and baking powder and baking soda. Set aside.
In the bowl of your stand mixer, or in a large bowl with a hand mixer, cream together the butter ½ cup sugar until smooth.
Add the egg, vanilla, lemon zest and milk mixture, and beat until well combined.
Toss blueberries in the flour mixture to coat completely. This will help to prevent them from all falling to the bottom of the muffins, leaving them soggy.
Fold the flour-blueberry mixture into the creamed mixture, until you have a scoopable dough. Do not overmix.
Fill paper liners with batter. For big topped muffins the batter will come to the tops of the paper liners, for stand-size muffins fill it only ¾ of the way full.
Bake for about 30-35 mins in the preheated oven, or until a toothpick comes out clean.
Remove from heat and allow muffins to cool to the touch before removing from pan and onto a cooling rack.