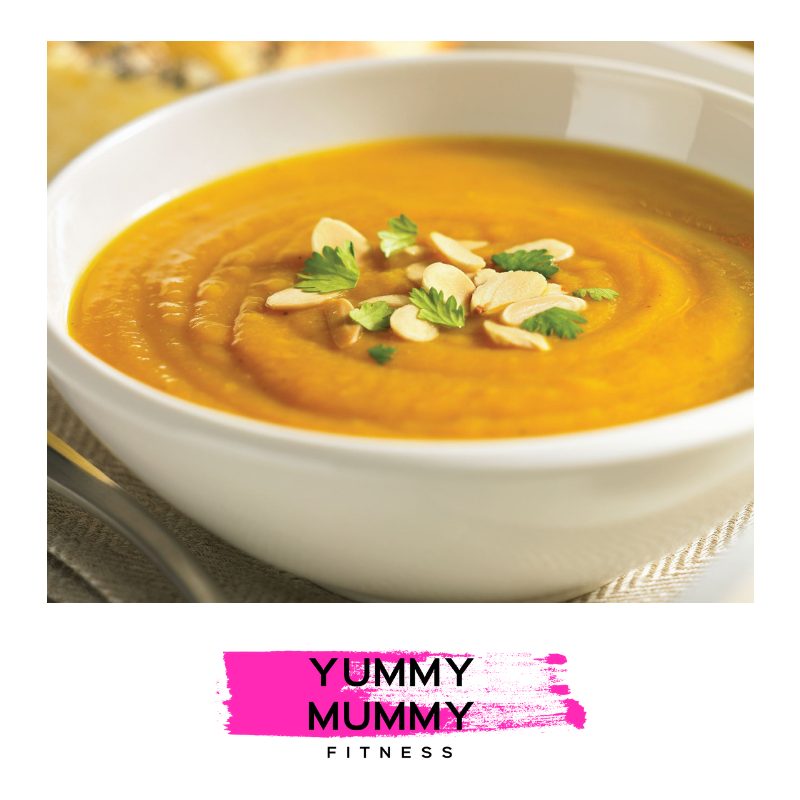 12 Jun

Carrot Ginger Soup

Serves 1

Calories per serve 230cal

Time to make: 10mins

(GF) (DF) (V) F

 

INGREDIENTS

• 3 (300g) carrots

• 1 tablespoon grated ginger

• 1 teaspoon turmeric

• A pinch cayenne pepper, optional, extra to serve

• 1 tablespoon soured cream, plus extra to serve, optional

• 200ml (3/4 cup) vegetable stock

 

DIRECTIONS
Peel and chop the carrots and put in a blender with the ginger, turmeric, cayenne pepper, soured cream and vegetable stock. Blitz until smooth.

Heat until piping hot. Swirl through some extra soured cream, or a sprinkling of cayenne, if you like. Serve.