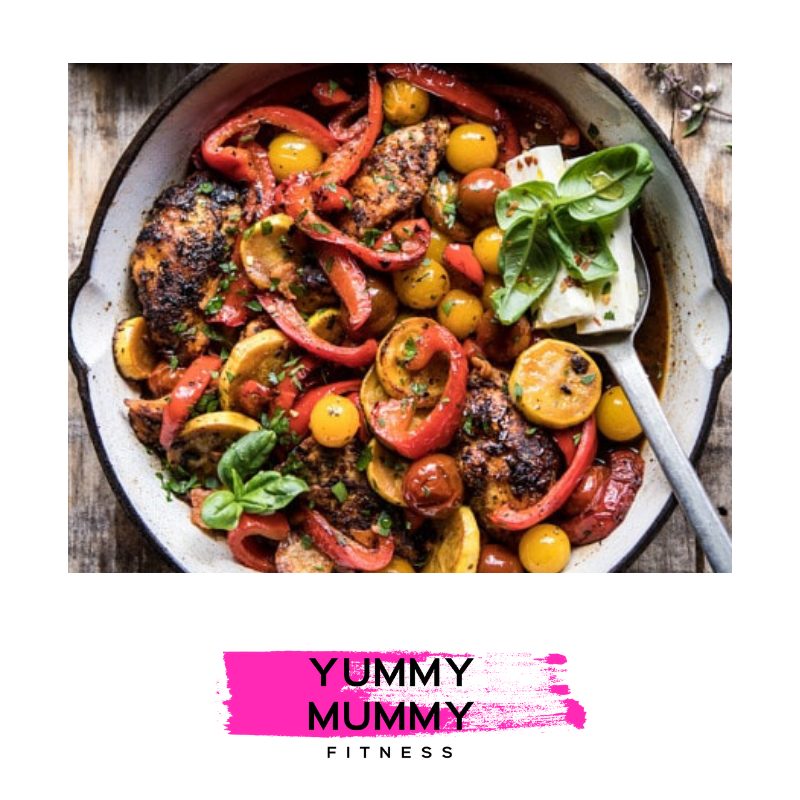 23 May

One Pan Chicken and Vegetable Tomato Bake

Serves 4

Calories per serve: 380cals

Time to make: 1 hour-1 1/2 hours

GF DF (V)

 

INGREDIENTS

• 4 chicken thigh cutlets (bone in or out, your choice 100g without bone)

• 1 (500g) jar tomato pasta sauce (check GF)

• 1 red capsicum, sliced

• 1 green capsicum, sliced

• 1 red onion, sliced

• 400g potatoes, cubed

• 400g sweet potatoes, cubed

 

DIRECTIONS

1. Pre heat oven to 200c

2. Place all the ingredients in an oven baking pan. After adding the pasta sauce fill the empty jar with water and shake, then pour the tomato water in as well. Stir to cover.

3. Cover with tin foil

4. Bake in the oven for 1 hour or until everything is cooked – it could take longer. Every 30 minutes check and give it a stir.