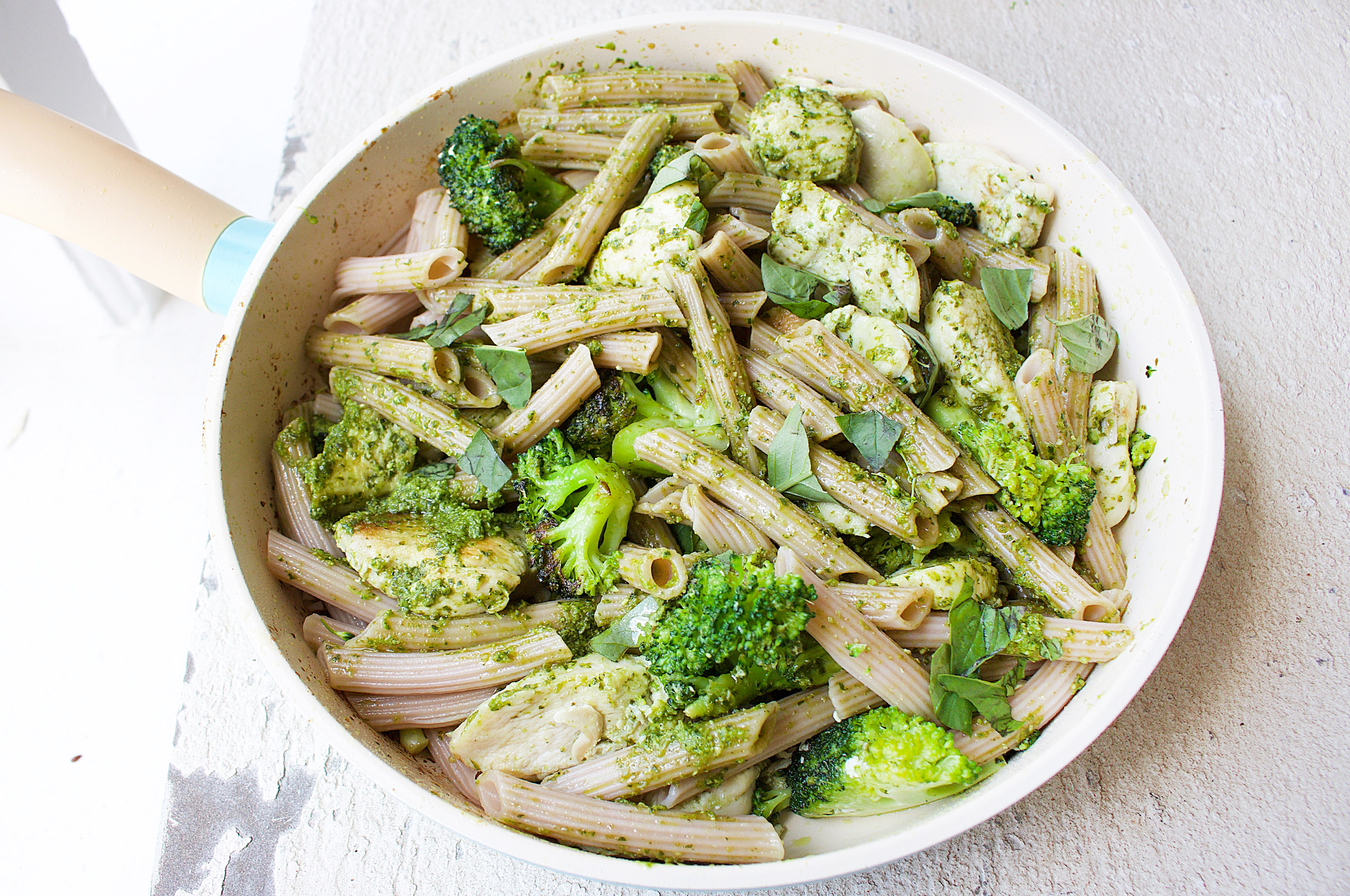 22 Jun

Chicken Pasta

Chicken, Leek and Broccoli Pasta

Serves: 4
Calories per serve: 388cal
Time to make: 30 mins
(GF) (DF) (V)

INGREDIENTS
– 200g chicken breast, diced (V option, leave chicken out)
– 250g wholemeal pasta
– 1-2 head (200g) broccoli, cut into florets
– 80g basil pesto (DF option, use fresh chopped basil)
– 1 Leek sliced
– Parmesan (optional and not included in calories)

DIRECTIONS
1. Cook the pasta according to the packet instructions, adding the broccoli for the final 2 minutes. Meanwhile, heat the oil in a frying pan add leeks, then gently cook for about 5 minutes until softened. Stir in the pesto and 3 tbsp of the pasta cooking water, then simmer for a few minutes.
2. Drain the pasta and broccoli, then add to the frying pan, tossing everything together. Divide between 2 warm bowls and sprinkle with a little grated parmesan (optional).