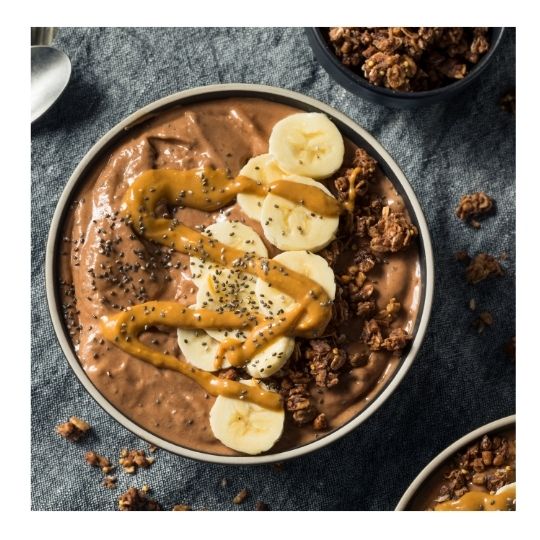 24 Mar

Chocolate Smoothie Bowl 

Serves 1

Cals per serve 240 plus toppings

Ingredients:

1 frozen banana

40ml almond milk

1 tbsp peanut butter (or any other nut butter)

1 tbsp cacao powder

Optional toppings:

Sliced banana, drizzle peanut butter, chia seeds

Instructions:
Combine banana, almond milk, peanut butter and cacao powder in a blender. Puree until completely smooth – it should be thick! Add more liquid if necessary.

Transfer to a bowl and add toppings. Enjoy!
This recipe is from our NEW Super Family Friendly Meal plans which will be part of our Reunion Challenge or can be purchased separately HERE