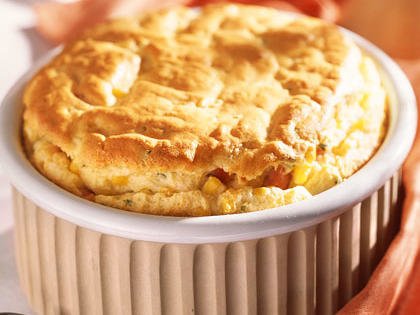 12 Jun

Ham & Leek Cobbler
2 ½ Tablespoon plain olive oil

1 leek (450g), trimmed and thickly sliced

450ml vegetable stock (gel/cube/liquid)

100g self raising flour, plus a little extra for rolling the dough (GF baking flour)

75ml unsweetened natural or greek yoghurt (DF coconut yoghurt; this will change the flavour slightly)

1 teaspoon Thyme (dried is fine)

85g ham, chunks or sliced (optional, leave out for vegetarian)

1 small apple or ½ large grated
Heat oven to 200c/fan 180c/gas 6.

Heat ½ tablespoon oil in large pan, then fry the leeks, stirring for 5 mins until starting to soften. Add the stock, then simmer for 5 mins.

Meanwhile, tip the flour into a bowl, make a well in the centre, then add the yogurt, remaining oil, thyme leaves and a little salt. Using a cutlery knife, mix to bring together to a soft dough. Devided into 4 and shape into rounds on a floured surface.

Stir the peas, ham and grated apple into the leeks, then divide between 4 individual pie dishes or one large dish. Top each with a round of dough, scatter with more thyme, then bake for 20 mins until golden.