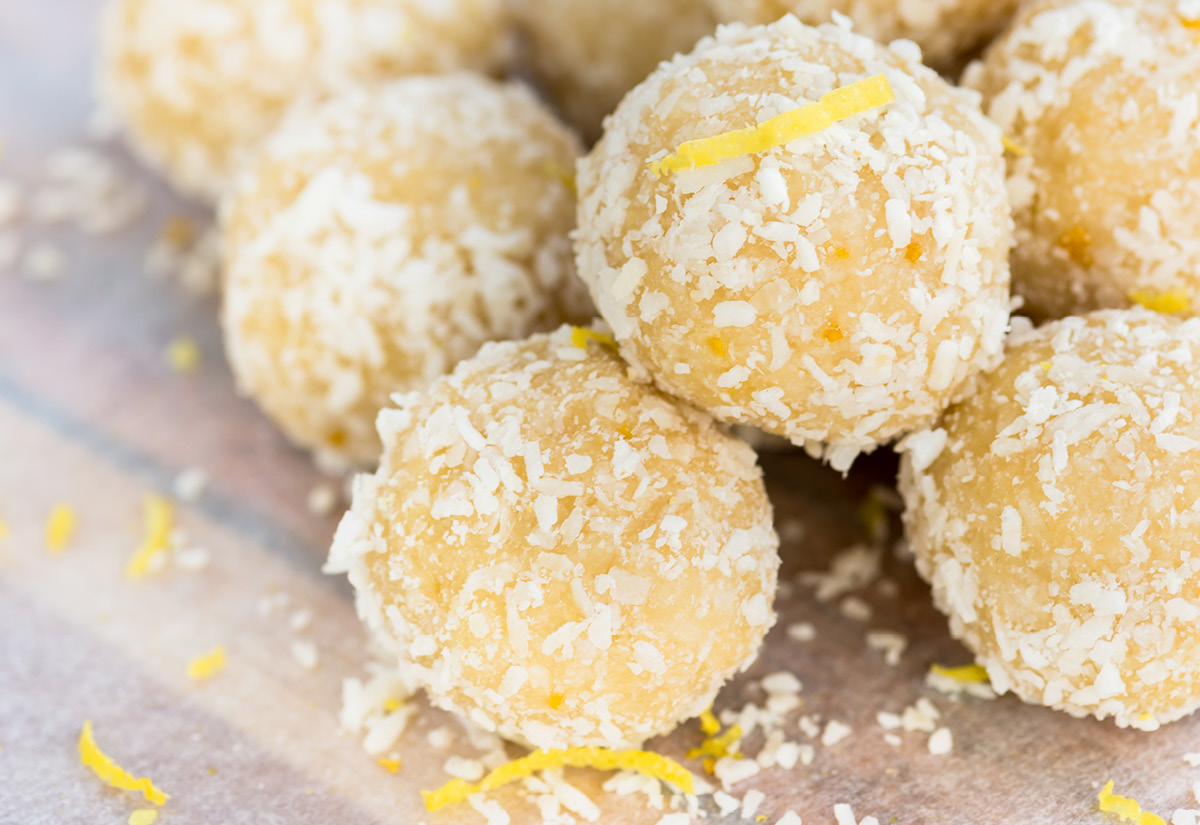 15 Aug

Ginger & Coconut Balls

Ginger and Coconut Balls

Serves: 10 balls

Calories per serve: 100cal

Time to make: 20 mins
1/2 cup dried dates, finely chopped

1/3 cup dried prunes, finely chopped

1/4 cup crystallised ginger, finely chopped

1/4 cup raisins

1/3 cup unsalted cashew nuts, finely chopped

1/4 cup desiccated coconut
In a large bowl combine all the ingredients, except coconut, and mix well. Use a food processor to form a tighter mixture if you prefer.

Use wet hands to mould 10 balls. Squeeze mixture tightly so it sticks together.

Roll in coconut and place in refrigerator to chill for 2 hours or overnight.
This recipe will keep for up to 10 days chilled in a sealed container.