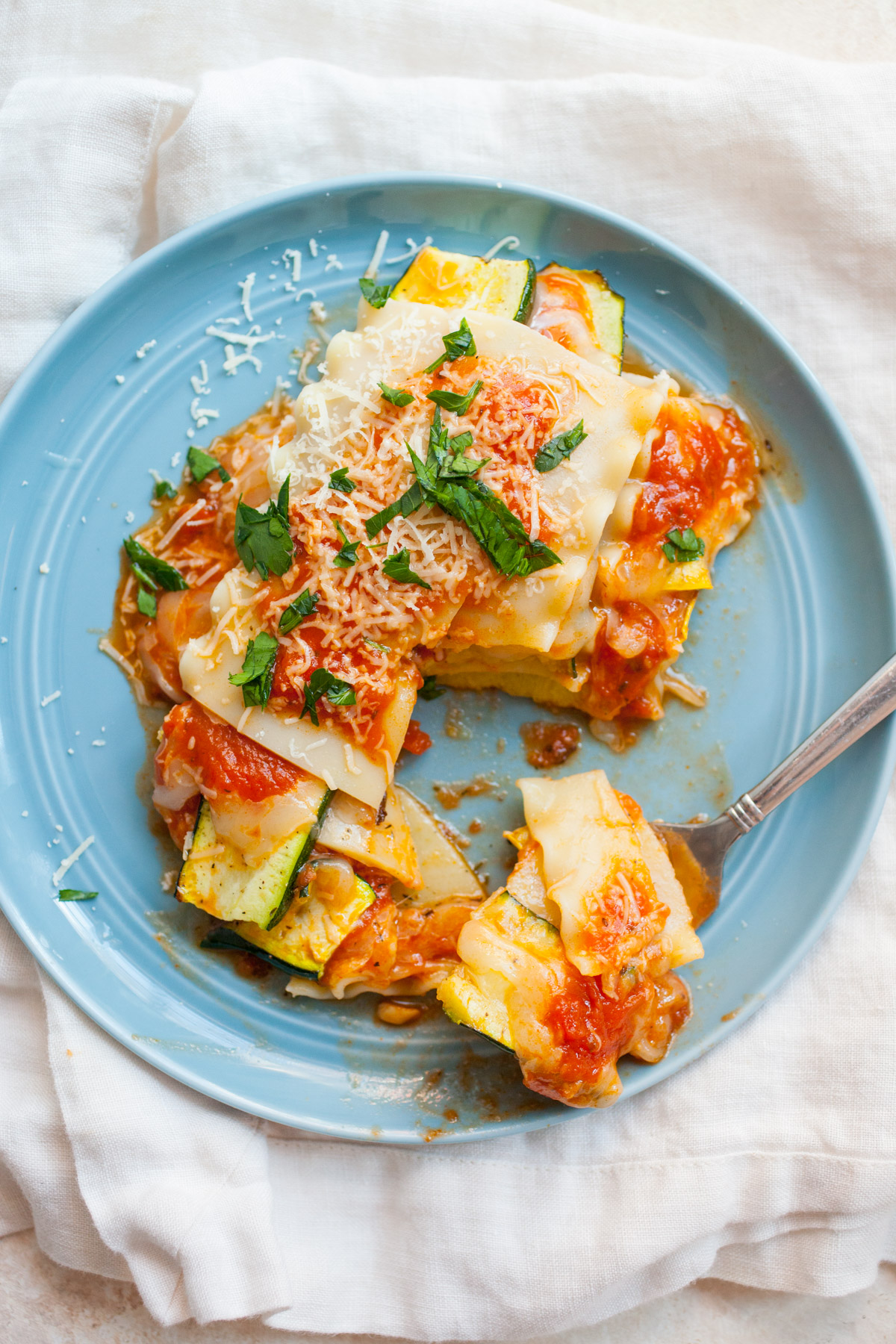 21 Jun

Free Form Lasagna
FREE FORM LASAGNA WITH ROASTED VEGETABLES
Serves 4-6
Calories per serve: 480cal for 4 serves or 320cal for 6 serves
Time to make: 1 hour
300g Sweet Potato, chopped into 2cm cubes

300g Pumpkin, chopped into 2cm cubes

1 (200g) Capsicum, diced

1 (300g) Broccoli or Seasonal green vegetable, broken into small florets

1 (100g) Red Onion, diced
Pre heat oven to 210C

Spread vegetables on a roasting tray or pan and bake in the oven for 30mins to 45mins until golden and 

roasted.

Meanwhile prepare the tomato sauce and lasagna.
2 x (400g) cans flavoured tinned tomatoes

1 teaspoon Balsamic Vinegar

400g Fresh Lasagna Sheets

2 tablespoons grated or shaved parmesan cheese
Line 2 baking trays with clean tea towels. Cook the lasagne pieces, in batches, in a large saucepan of boiling water for 2-3 minutes or until al dente. Transfer to prepared trays to drain.

In a pan heat the sauce add balsamic vinegar and simmer.

Assemble with the cooked vegetables, the sauce, layering it informally on the plate.

Finally sprinkle with parmesan.