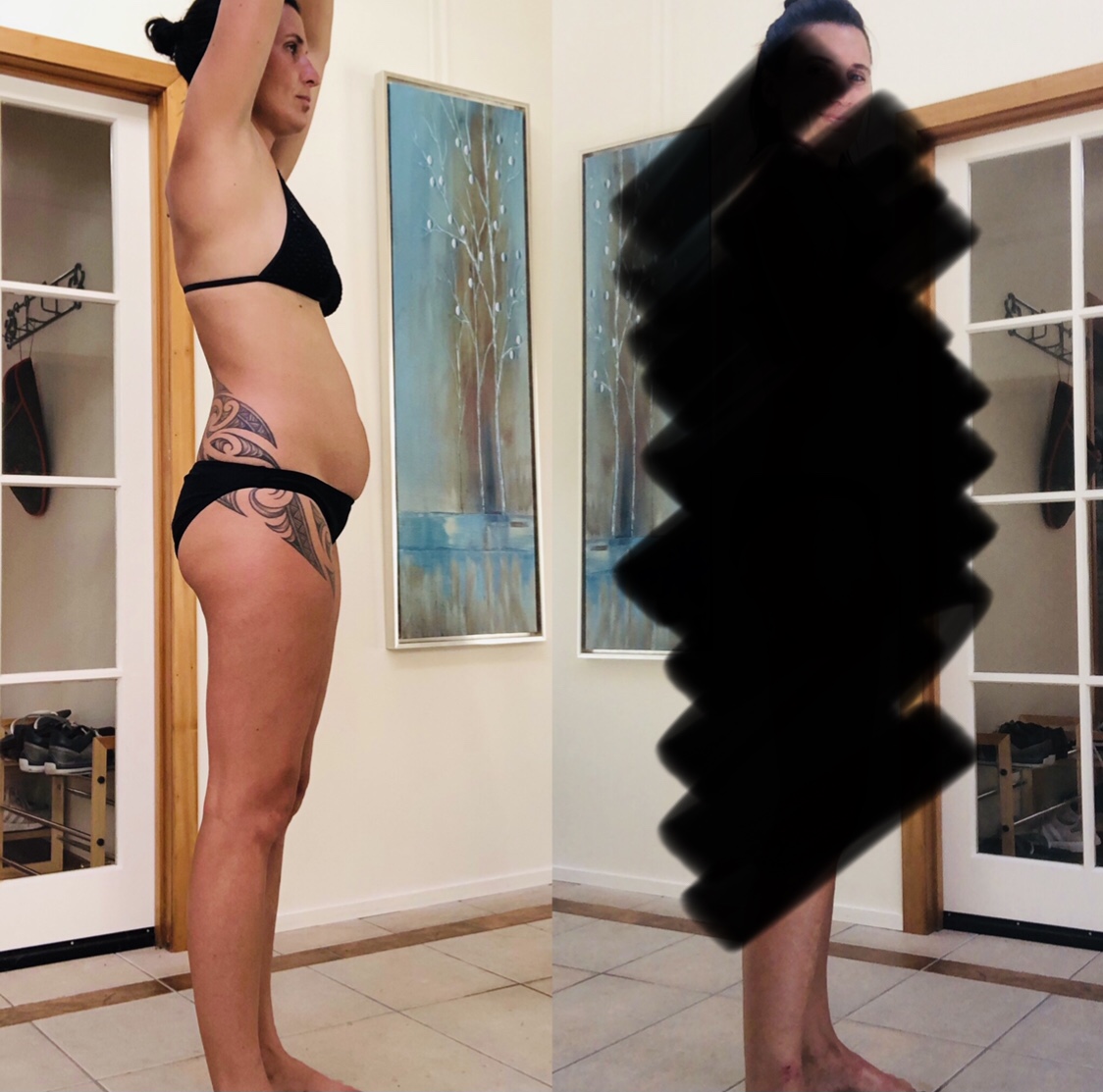 30 Jan

My Own 3 Week Transformation
Who knows this feeling?
It's the start of January, a lot of food and alcohol has been consumed – so much fun! Until your clothes don't fit …. Well this happened as per usual at the start of the year and I decided to give myself a butt kick to get back on track and lose those 4kg I had found over Christmas! 
Here is what I did to lose 4kg in 3 weeks, get back into an exercise routine and eat a healthy nutrition: 
1 Week Detox: I always do this to get back on track. It cleans up my diet and gets rid of any bloating and skin irritations. I lost 2kg with this.

I exercised 10-15mins per day, full body but with a heavy gluteus and core focus as this will be my base to build on this year.

Kept my diet super basic and clean to lose another 1kg each week after the detox. 

I drank 2-3l water per day
All of the above is pretty identical to what we do during our Shape Up programs – click here for more info 
My next goal? 
I have always wanted to have a 6pack but never had the motivation to be that disciplined. I turn 37 this year and think that I am going to give it a good go to see what it takes to get there. I think I will need to lose another 3-5kg plus of course all of the exercise that goes with it 🙂 I am going to join the 8th February Tummy Focused Shape Up to help me with my goal especially to stay motivated!!! 
I will share updates as I go so stay tuned and if you are keen to jump on board then join our club or one of our upcoming Shape Ups! 
LOVE
Simone